Morning Market Update - 27 June 2022
By Phillip Smith - June 27, 2022
Pre-Open Data

Key Data for the Week
Monday – CHINA – Industrial Profits
Tuesday – UK – Nationwide House Prices
Tuesday – US – Consumer Confidence
Wednesday – AUS – Retail Sales
Wednesday – US – Gross Domestic Product
Thursday – EUR – Unemployment Rate
Thursday – UK – Gross Domestic Product
Friday – EUR – Consumer Price Index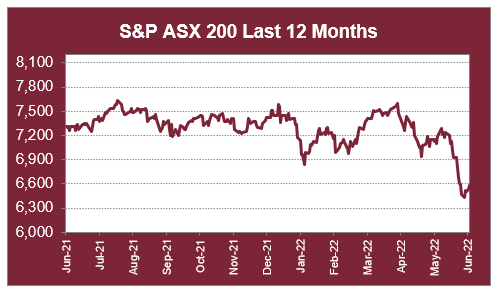 Australian Market
The Australian sharemarket closed higher on Friday, as gains from the Information Technology sector outweighed weakness in the Energy sector. As a result, the local index finished the week 1.6% higher, its best performance since mid-March.
The Information Technology sector soared 6.0%, as a drop in bond yields aided the sectors performance. Accounting software provider, Xero, was amongst the best performers, up 7.5%, while Afterpay's owner, Block, jumped 10.9%.
Lithium providers also provided a bright spot on the market on Friday, despite the Materials sector slipping 0.1%. Vulcan Energy lifted 26.8%, after Stellantis, the owner of Fiat and Chrysler, agreed to purchase an eight per cent holding in the business. Among the other producers, Pilbara Minerals added 8.8%, while Allkem closed the session 4.7% higher.
The Energy sector was the main laggard on Friday, as the price of oil continued its recent weakness. As a result, Woodside Energy dropped 1.7% and Santos conceded 1.8%, while Beach Energy lost 2.5%.
The Australian futures market points to a 1.57% gain today, driven by stronger overseas markets.
Overseas Markets
European sharemarkets were higher on Friday, as the Information Technology sector led a broad-based rally. As a result, Prosus added 4.6% and Infineon Technologies rose 3.0%, while ASML Holdings closed the session 5.3% higher. The Health Care sector also enjoyed gains; AstraZeneca closed up 3.1%, while Novartis gained 3.0%.
By the close of trade, the STOXX Europe 600 added 2.6% and the German DAX lifted 1.6%, while the UK's FTSE 100 gained 2.7%.
US sharemarkets also closed higher to end the week, with the gains also led by the Information Technology sector. NVIDIA Corporation was amongst the strongest performers, up 5.6%, while Alphabet and Apple rose 5.2% and 2.5% respectively. Cybersecurity providers also increased; CrowdStrike Holdings jumped 5.8%, while Fortinet lifted 4.1%.
By the close of trade, the Dow Jones added 2.7% and the S&P 500 lifted 3.1%, while the NASDAQ gained 3.4%.
CNIS Perspective
US equities closed sharply higher on Friday, with the S&P 500 and NASDAQ capping off big gains of 6.45% and 7.49% respectively for the week, after months of volatile trading.
Supporting this rally was a small 15 basis point rise in US 10-year treasury yields, but the emphasis was on heightened commentary of equities potentially being oversold, following back-to-back five percentage point weekly declines.
The S&P 500 is now trading on a forward price to earnings ratio of 16.43, versus its 15-year average of 15.64 and its September 2020 stimulus and low interest rate height of 23.77.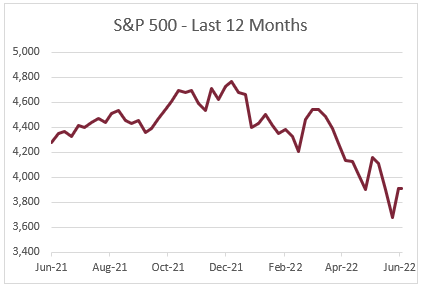 Should you wish to discuss this or any other investment related matter, please contact your Wealth Management Team on (02) 4928 8500.
---
Disclaimer
The material contained in this publication is the nature of the general comment only, and neither purports, nor is intended to be advice on any particular matter. Persons should not act nor rely upon any information contained in or implied by this publication without seeking appropriate professional advice which relates specifically to his/her particular circumstances. Cutcher & Neale Investment Services Pty Limited expressly disclaim all and any liability to any person, whether a client of Cutcher & Neale Investment Services Pty Limited or not, who acts or fails to act as a consequence of reliance upon the whole or any part of this publication.
Cutcher & Neale Investment Services Pty Limited ABN 38 107 536 783 is a Corporate Authorised Representative of Cutcher & Neale Financial Services Pty Ltd ABN 22 160 682 879 AFSL 433814.